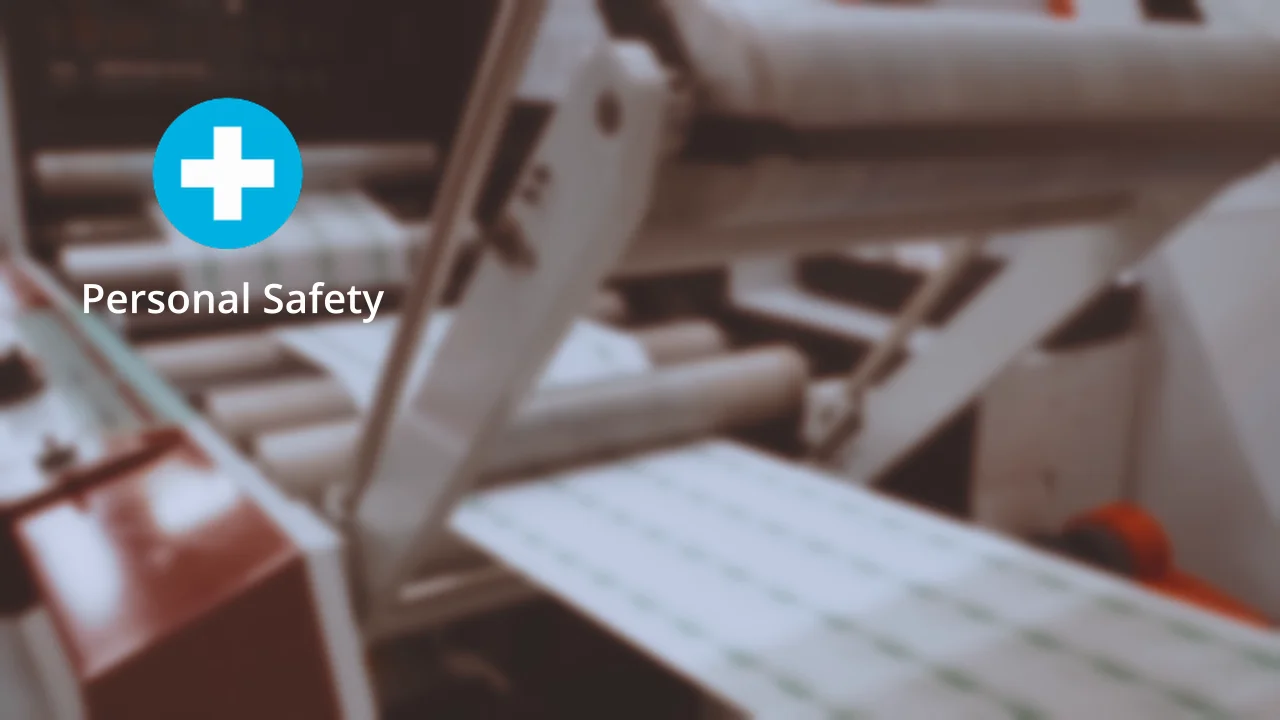 This article is sponsored by SmartSolve Industries, a provider of environmentally friendly water-soluble paper materials. 
With growing demand for sustainability, companies all over are looking for ways to make their products more environmentally friendly. To meet these demands, SmartSolve Industries offers a unique, dissolvable material that provides an ecologically sound solution to your paper and packaging needs.
"Our mission is to pioneer the world's best water-soluble paper, offering a biodegradable replacement for single-use plastics," says Jonathan Jakubowski, president of SmartSolve. "Our products are highly biodegradable, and they rapidly disperse in water in just seconds." 
SmartSolve is a paper-based material and is available in various thicknesses and customizable configurations to meet the needs of many industries. It can be supplied in raw material rolls, sheets, or printed finished products that can be customized to suit specific needs. This environmentally friendly material can be used to create water-soluble paper, labels, board stock, pouches, thread, and tape, providing an innovative green solution that companies have been desperately searching for.
Thomas Insights (TI): How is SmartSolve's innovation helping other companies?
Ashleigh Hotz, director of sales and marketing (AH): One of our success stories involves a feminine hygiene care company out of Europe. This company has been a tremendous partner for us, and they have experienced incredible growth. Not only were we able to add environmental benefits like biodegradability and non-toxicity to their products, but we were also able to help them accommodate Europe's growing emphasis on zero plastics and microplastics.
When they leveraged SmartSolve material with their product, it was a magical experience. They put a video of it on TikTok and within 24 hours, they had over a million views and 300,000 likes. Anytime we can help to create viral adoption for our customers' technologies and their brands, we celebrate. That's at the heart of SmartSolve's existence. We yearn to see our customers' success both in their sales volume and in their brand equity. Any time our innovation helps with that, we are one step closer to fulfilling our vision.
TI: What industry trends are you seeing?
Jonathan Jakubowski (JJ): One recent surprise has been the spike in demand for paper-based technology due to the worldwide paper shortages. Notwithstanding the price premium, companies have been desperate for paper-based stocks to fulfill demand.
However, perhaps even more significantly, there is an unprecedented surge of companies that are working to establish sustainability claims to ensure that their brands are taking care of the planet. This has led more companies to become more willing to pay a premium for our technology. Five years ago, that may not have been the case.
Now, we are seeing tremendous adoption because these companies have an obligation to meet specific criteria. This has increased our sense of urgency to ensure that our materials meet the criteria requirements. Consequently, we are constantly investing time and resources into increased testing on our materials. This testing involves biodegradation, flushability, eco-toxicity in saltwater and freshwater, municipal system testing, aerobic and anaerobic degradation, and more.

TI: How does SmartSolve stand apart from your competition?
JJ: SmartSolve is part of a broader family of companies under the umbrella of CMC Group. The mission statement of CMC is to birth, grow, and operate businesses to model and extend the kingdom of God, and our mission is synonymous with that.
Our faith ethos drives our vision to contribute to a cleaner planet with the world's best water-soluble, bio-based technologies. Of course, we work with a diverse array of customers and suppliers of different persuasions, who regardless of their perspective are deemed as partners in this important mission. That's what was at the heart of SmartSolve's genesis when we began only six years ago. While it took some time for us to grow to where we are today, we're seeing rapid adoption of these materials and technologies largely because we're pioneers working with incredible partners who desire a cleaner planet.
The competition that we face is disparate. There are different areas in which we compete, but our major competitive advantage is derived from our vertical integration. Not only do we specify the sourcing of materials from FSC-certified forests, but we also coat those materials with special coatings to turn our base material into something of function and worth. Then we print on those materials and convert them into whatever the customer needs. It's an exciting time to be selling SmartSolve technology because customers are rapidly adopting materials that offer an alternative to traditional plastics.
What's unique about the water solubility of the material is that it starts to disperse when it comes into contact with water. We get a lot of searches for dissolving paper, but technically it's a dispersion that takes place. SmartSolve's paper is made from bio-based materials which create an ecologically-sound paper and packaging solution. The materials are highly biodegradable, per OECD 301B, an international standard for biodegradation in water. Biodegradable materials are a lower-impact alternative to traditional plastics, as they are designed to transform into substances that can be utilized by living organisms once they are disposed of.
TI: What is something about SmartSolve that is unknown that you want to highlight?
AH: A lot of people assume that since our materials are water-soluble and come in different, varying thicknesses, they can't be run through traditional manufacturing and printing equipment. That's just not the case.
While the equipment may initially need to be slowed down, we can work with press operators as well as form, fill, and seal manufacturers so they fully understand the nature of our materials. There are some material requirements and recommendations that we can give for how to store the material and how to run it in different situations. Every partner we've had that has committed to working with us has been incredibly successful with the material. It can certainly run at commercial speeds and on industrial equipment.