Home to training index page > Advertising trainings
If you need assistance with real-life scenarios or recommendations, please feel free to contact us either HERE or through email at trainings@micro2media.com
---
Micro2media Advertising trainings
---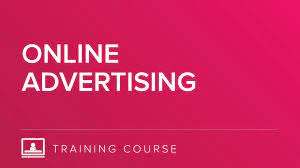 ---
Advertising benefits
There are many benefits to advertising online, including:
Greater reach: Online advertising allows you to reach a larger and more diverse audience than traditional advertising methods. By leveraging the power of the internet, you can target people all over the world. And even target specific demographics based on factors like age, location, interests, and more.
Cost-effectiveness: Online advertising can be more cost-effective than traditional advertising methods, especially for small businesses. Many online advertising platforms allow you to set your own budget and only pay when someone clicks on your ad or takes another specific action.
Measurable results: With online advertising, you can easily track the performance of your ad campaigns. And see how many people are clicking on your ads, how many are converting into customers, and more. This allows you to make data-driven decisions and optimize your campaigns for better results.
Targeted advertising: Online advertising platforms allow you to target specific demographics and interests, which can increase the effectiveness of your campaigns. By showing your ads to people who are more likely to be interested in your product or service, you can increase the likelihood of conversions and reduce wasted ad spend.
Flexibility: Online advertising allows you to easily make changes to your ad campaigns on the fly. You can adjust your budget, target audience, ad content, and more in real-time, based on the performance of your campaigns.
Overall, online advertising can be a powerful tool for businesses of all sizes to reach more customers, increase brand awareness, and drive business growth.
---
If you need assistance with real-life scenarios or recommendations, please feel free to contact us either HERE or through email at trainings@micro2media.com